Viet Nam News
Experts discuss key issues on sidelines of the Tourism & Travel Summit 2018 in Hà Nội on Thursday.
Chang Chee Pey, vice director of Singapore Tourism Board
Diversifying tourist demands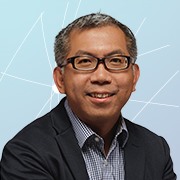 Chang Chee Pey, vice director of Singapore Tourism Board
The starting point of Singapore's tourism industry was quite modest. In 1964, there were 91,000 visitors to Singapore, about 87,000 by sea. But thanks to the pursuit of three factors: diverse market; development, planning to catch up with visitors' trends, Singapore tourism has grown rapidly.
The diverse market was the most important.
Besides, one of the elements that helped Singapore to attract visitors was tourism personalisation which helped tourists discover more in the country.
Last year, the country received 17.4 million foreign tourists.
The active and dynamic performance of the tourism management agency – the Singapore Tourism Board (STB – was a great contribution to Singapore's hospitality industry.
At present, the STB is present in 21 countries to attract tourists.
Việt Nam National Tourism Administration should consider expanding its office network in more countries to forecast the demands of tourists who want to visit Việt Nam.
It needed efforts by the Government to develop the industry.
Competiveness in Southeast Asia should not be an all-out fight. It is necessary to open more flights and simplifying visas to make the countries a connection centre of the region.
Lương Hoàng Nam, vice general director of Vietstar Airlines
More airlines needed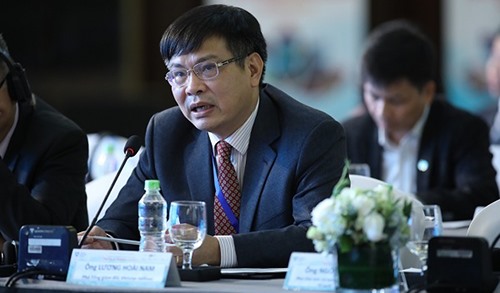 Lương Hoàng Nam, vice general director of Vietstar Airlines
The problem of airport infrastructure is a huge challenge and a bottleneck for tourism development.
Currently, Việt Nam has 21 airports while Thailand is 38.
The total capacity of the airports is 75 million passengers per year, which is equal to Bangkok, Singapore and Kuala Lumpur.
Việt Nam's airports have been suffering from overloading. Last year, the airports received 95 million people and that might hit 105 million this year.
Transport infrastructure is also a concern. Passengers with suitcases running to airports through traffic jams has given Việt Nam a bad reputation.
We need to upgrade airport infrastructure, especially to permit private businesses to build terminals and airports like Vân Đồn Airport.
Most tourists arrive in Việt Nam by air. If the aviation market remains uncompetitive and uncomfortable, less foreigners will decide to visit.
Aviation and tourism must exist together.
At present, the country has only three airlines that cannot meet the demand, while granting airline licences is very complicated. The country needs more private airlines to meet the increasing demands of visitors.
Nguyễn Xuân Thành, Director of Public Policy Programme of Việt Nam Fulbright University
Human resources are a key issue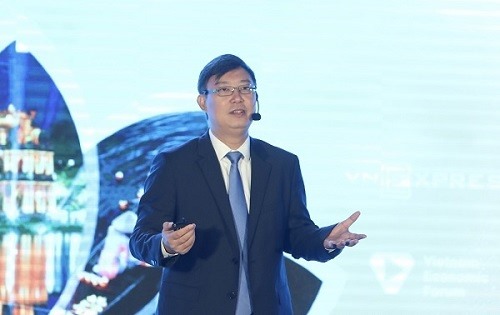 Nguyễn Xuân Thành, Director of Development of Việt Nam Fulbright University. – Photos ViEF
The turnover in the tourism sector over the last year has been impressive but labour productivity in Việt Nam is much lower than other countries in the region.
At present, labour productivity in Việt Nam is about 40 per cent of that in Thailand and 45 per cent of Malaysia.
Last year, the total turnover of the hospitality industry increased to US$22.7 billion from $1.23 billion in 2000. However, productivity has reached $3,400 per worker, which is only a little higher than labourers in the agriculture and construction sectors.
The main reason is due to unqualified human resources.
The current tourism market requires professional staff with soft skills and comprehensive knowledge, but in Việt Nam, training has not followed the requirements.
To overcome these shortcomings, we need training programmes that include hi-tech application.
Co-operation with businesses to set up open platforms as human resources development centres for tourism is also a need. – VNS