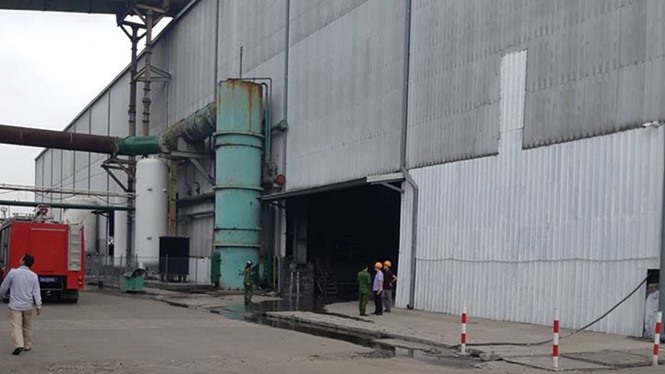 Cửu Long Steel Company where the boiler exploded. — Photo thanhnien.vn
Viet Nam News
HẢI PHÒNG — A boiler exploded yesterday noon at Cửu Long Steel Company in the northern coastal city of Hải Phòng, leaving 13 workers injured and one missing.
Regarding the missing worker, Dương Đình Ổn, Hồng Bàng District People's Committee, said they could not contact him by phone to confirm if he was still in the boiler.
"Firefighters are trying to cool down the boiler to seek the victim," he told online news outlet zing.vn.
One severely wounded worker was transferred to a central hospital in Hà Nội, the rest were hospitalised at local Việt–Tiệp Hospital.
Cửu Long Steel Company resumed its operation yesterday. Hồng Bàng District authorities are investigating the incident. — VNS