Thai bank to invest $50 million in ride-hailing firm Grab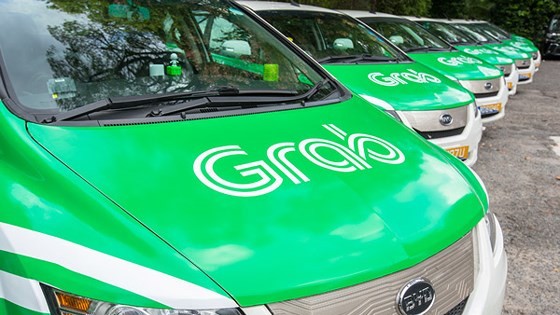 The partnership will help Grab launch its in-app GrabPay electronic wallet in Thailand, taking the service into its sixth Southeast Asian market, the bank said on November 8.
The bank also said that the affiliation will allow it to use Grab's data on merchants and drivers to formulate loan products and minimize non-performing loans.
GrabPay is part of Grab's strategy to transform itself from being purely a ride-hailing firm – a business not yet fully regulated in Thailand – into a technology company. The service will be accessible via Grab's smartphone application, and in Thailand will be branded as GrabPay by KBank.
The service will compete with TrueMoney of True Corp PCL, as well as Rabbit Line Pay from messaging application LINE, which is owned by the Republic of Korea's Naver Corp.
The Grab app will be integrated with Kasikornbank's K PLUS app, and the bank will eventually provide loans via the application, Kasikornbank President Patchara Samalapa said.
Kasikornbank is the latest financial institution to form a partnership with Grab as the firm expands further into the finance-tech sector, with other partners including Maybank and Mastercard Inc.
The investment, while relatively small, is the first from Southeast Asia's second-largest economy.
It is part of a funding round in which Grab has so far raised about 2.7 billion USD from investors such as Booking Holdings Inc, Microsoft Corp, Toyota Motor Corp, and Hyundai Motor Co, as well as financial institutions including OppenheimerFunds Inc, Goldman Sachs Investment Partners, and Citi Ventures.–VNA