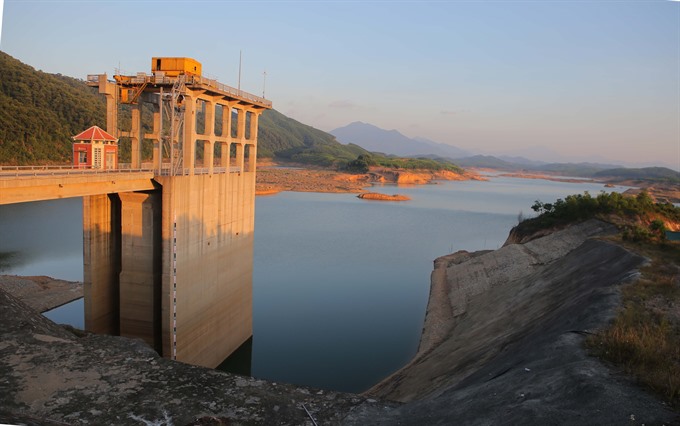 Viet Nam News
HÀ NỘI — Climate change is the biggest challenge to Việt Nam and the agricultural sector, and farmers and the poor are the most vulnerable. In response, a number of measures have been taken by the country to mitigate climate change.
Lê Quốc Doanh, deputy minister of Agriculture and Rural Development, made this statement at a workshop on research for the development of a climate-resilient Southeast Asia held in Hà Nội on Wednesday.
"Việt Nam has implemented a programme to reduce greenhouse gases by 2020," he said.
Doanh emphasised the need for concrete measures, focusing on forestry, cultivation and husbandry so farmers could see positive results from changes in technology and farming practices. Only then could the efficiency of the programme be boosted.
Many new cultivation techniques adaptive to climate change have been transferred to farmers including rice intensification systems, a water saving rice production technology and planting grass to prevent erosion as well as providing food for cattle.
Studies have shown that good water management solutions lessen emissions of methane (CH4) by 25-30 per cent while increasing rice productivity by 3-5 per cent.
It is estimated that 65.3kg of greenhouse gas emissions will be reduced per hectare each year if farmers adopt water saving technology.
In husbandry, many families in rural areas are building biogas digesters to manage waste and access clean energy. One digester produces enough methane to provide energy for cooking. By reusing methane from the waste, biogas digesters reduce greenhouse gas emissions that is harmful to the environment and help improve living conditions of farmers.
However, experts have pointed out obstacles that hinder agricultural production's adaptation to climate change. For example, when farmers often hesitate to invest in new farming techniques, it would increase production cost and slow the return of capital. Good production practices could increase productivity and income but could not help farmers escape poverty. Therefore, these practices should be supplemented by other interventions.
According to Leo Sebastian, regional programme leader of Climate Change, Agriculture and Food Security in Southeast Asia (CCAFS SEA), the workshop is a good platform to discuss with all stakeholders on how to integrate climate change adaptation and mitigation in regional and national development plans.
Since its inception in Southeast Asia in 2013, CCAFS has been working with its partners to integrate climate change adaptation and mitigation in regional and national development plans with the goal of ensuring food security.
The Department of Crop Production under the Ministry of Agriculture and Rural Development has worked with CCAFS in developing Climate-Smart Maps and Adaptation Plans (CS MAP) which is being implemented in 13 provinces in the Mekong Delta in Việt Nam.
CS MAP serves as a guide for provinces to develop their own risk maps and adaptive plans, which suit to their respective local contexts.
To serve as a testing ground for climate-smart agriculture (CSA), CCAFS piloted the Climate-Smart Villages (CSV) model across the region.
There are several CSVs in five Southeast Asian countries. Cambodia has one, Laos has two, Myanmar has four and the Philippines has one. Việt Nam has three villages in Yên Bái, Hà Tĩnh and Bạc Liêu provinces.
In Southeast Asia, CSVs have brought evidence of the effectiveness of CSA technologies and practices.
The CSV model also provided the framework for establishing climate-resilient communities in the Philippines and Myanmar.
To pursue CCAFS's vision for Southeast Asian agriculture, Sebastian said, more research for development activities should be carried out responsive to the needs of the countries in coping with climate change. — VNS