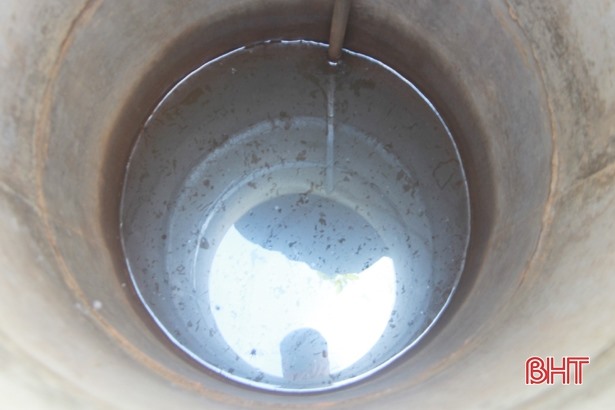 Dark yellow water found in a well dug by the resettled residents in Hà Tĩnh. Photo baohatinh.vn
Viet Nam News
HÀ TĨNH — Families in the central province of Hà Tĩnh who were relocated 10 years ago to make way for a development project still have no access to fresh water.
A total of 28 families gave up their land for the construction of the Cầu Treo Border Gate economic zone in 2008.
"We are still waiting for fresh water supplies in the resettlement area almost 10 years later," Phan Đình Liên, a resident, told the local provincial newspaper.
Other residents expressed their disappointment, saying they had given up their land to contribute to local development but had endured hardships for a decade instead.
"Authorities promised that living conditions in the resettlement area would be much better than our original homes, but they're not," said Nguyễn Thị Nga, another resident.
According to residents, local authorities had visited the area several times over the years but no fresh water had reached them.
With hand-dug wells producing only putrid water, residents have no way out.
According to Liên, they had to filter the water as there were no other sources.
Phan Xuân Anh, the commune's chairman, said the economic zone had supplied water filters for each family but they had all broken.
Anh said that commune authorities had asked for a water supply project to be started, but admitted that it would prove expensive due to the location. — VNS