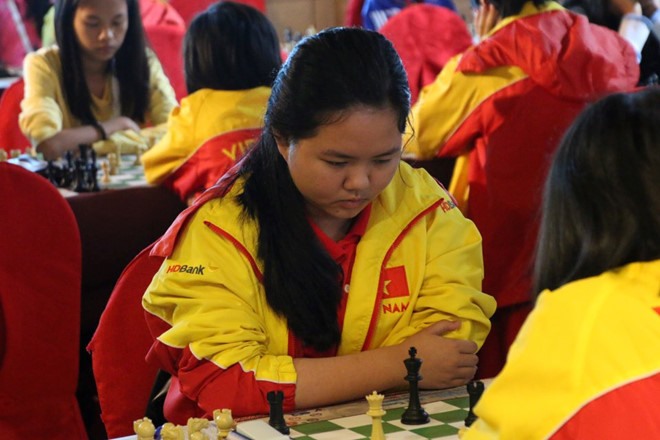 Vietnamese chess player Bạch Ngọc Thùy Dương. — Photo zing.vn
Viet Nam News
Dương, who has an Elo rating of 1661, had three consecutive wins, including a victory over her strong Russian rival Aleksandra Maltsevskaya (Elo 2194), No 2 seed.
Dương held a draw with No 1 seed Goltseva Ekaterina (Elo 2203) in the fourth match and lost to No 4 seed Getman Tatyana (Elo 2080) in the fifth match.
However, she fought back strongly with four wins more to earn 7.5 points after nine matches, leaving behind the runner-up Ekaterina 1.5 points.
In the Chess Olympiad which concluded in Batumi, Georgia on October 6, Dương was the youngest Vietnamese player and received the silver cup for talented young chess player.
Dương, 15, is a student at Bình Chánh High School in HCM City. She has gained many international and domestic titles with gold medals in the U16 event of the Asian Youth Chess Championship 2018 and Eastern Asia Youth Chess Championship 2017.
At the age of 11, she was awarded the title of Woman FIDE Master by the World Chess Federation. — VNS