One person has been killed and dozens others injured when a speeding car hit a line of motorbikes stopping at a red light in Ho Chi Minh City on Sunday night.
Police investigate the accident
Police in Binh Thanh District announced on October 22 that they were working with a local woman Nguyen Thi Nga, 46, who drove a BMW into a row of people standing at a red light on Dien Bien Phu Street in District 1 late on Sunday evening.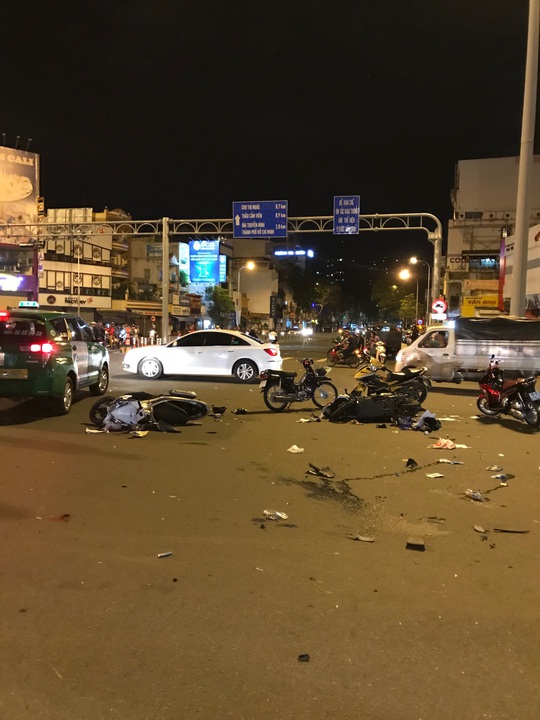 The car hit seven motorbikes before slamming into a taxi, leaving one motorbike driver dead and dozens others seriously injured, police said.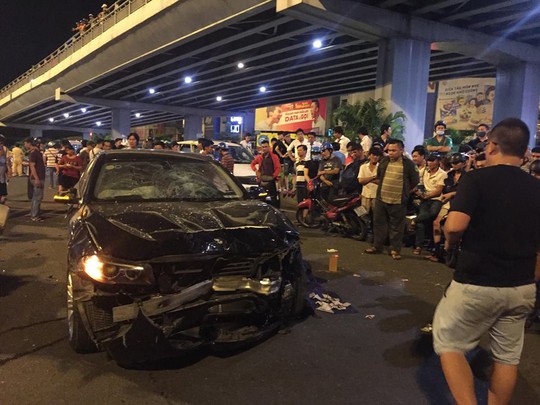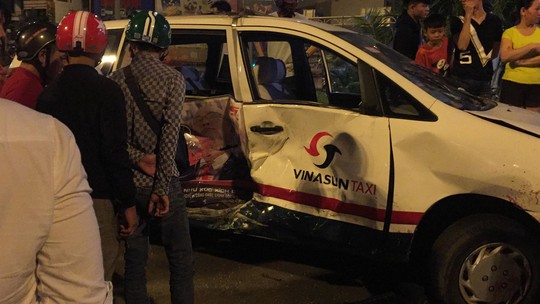 The car and the taxi are damaged. Photo by nld
The accident occurred at about 11.20pm and the female driver was found to have alcohol above the permitted level.

Nga told the police that she had drunk at a party before driving home and causing the accident.